Donations instead of gifts
After we already donated our budget for Christmas presents to the DKMS last year, we would like to give something back again this year. For this reason, we have decided to donate to the Deutsche Kinderkrebshilfe (German Children's Cancer Aid  in 2022.
Deutsche Kinderkrebshilfe is a foundation of the German Cancer Aid, which makes a great contribution to the fight against cancer in children by supporting children's cancer centers, basic research as well as clinical studies. Since it is only financed by donations and voluntary contributions, the foundation is happy to receive any amount donated.
If you would also like to make a contribution to Deutsche Kinderkrebshilfe, you can do so by clicking on the following link:
https://www.krebshilfe.de/deutsche-kinderkrebshilfe/spenden-deutsche-kinderkrebshilfe/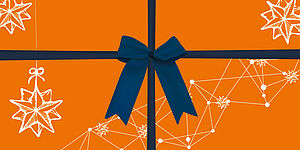 Overview