Successful relocation of housing production to Heidenheim
After the space for the assembly and storage of the MFC and NVt housings as well as the ODF racks in Rosenberg became too scarce, it was finally possible to move to Heidenheim in the second week of November. However, there will be one change in the future.
"What was previously pure assembly work will be supplemented by metalworking in the future," says Seref Sahil, production manager at Hauff-Technik GRIDCOM's Rosenberg and Heidenheim sites. For this purpose, a laser cutting machine and two bending machines were purchased. This means, on the one hand, that subcontracting on this scale will no longer be necessary in the future and, on the other hand, that new jobs will be created by building up competence in metalworking.
We are pleased that everything went smoothly and that we have been able to start assembly and production at the new location in Heidenheim on schedule since yesterday.
A big thank you goes to our colleagues as well as to those of Hauff-Technik who were actively involved!
Translated with www.DeepL.com/Translator (free version)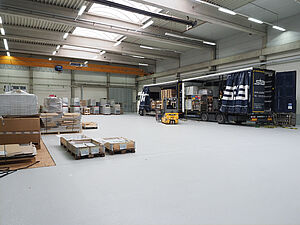 Overview